The sales and operations planning in the pharmaceutical industry is a monthly process that allows Sales and Marketing to update the sales plan for the next period of 12 months, and the Production and Purchasing department to:
Check if they have enough capacity to manufacture what is planned to sell,
Modify the Production Plan,
Communicate forecasts to suppliers and contractors,
Suggest scenarios to adapt capacities.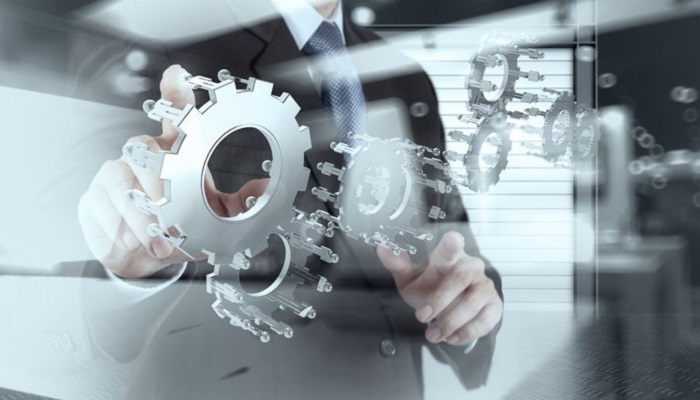 Input data
The input data of the sales and operations planningin the pharmaceutical industry are the sales forecasts grouped by product families. To update its sales plan, Sales and Marketing must collect all the needs, the most common of which are:
Sales forecasts,
The inter-factories needs,
The customer service needs,
The new products that will be marketed in the coming months,
Upcoming promotions,
The needs of the distribution centers.
In order to make predictions, Sales and Marketing must consider:
The position of the products in their life cycle (introduction, maturity, decline),
Trends of market evolution,
Sales historic,
Next sales actions,
Seasonality of sales.
Once updated, the Sales Forecast Plan is sent to Production, which must verify that it has the resources to produce what is planned to sell.
All production resources must be taken into account to verify that production has the means to meet the needs:
The production capacities of the plant(s) (manpower and machine),
The availability of strategic components and materials,
The possibilities of suppliers and contractors,
The availability of finances.
To evaluate resources Production and Purchasing department must take into account:
Projections workforce' changes (retirements, holidays),
Required skills,
The schedule of refurbishment in the factory,
The schedule of the holidays leaves of the factory,
In-progress projects to improve yields,
Suppliers and contractors dates of holidays leave,
Capacities of suppliers and subcontractors.
Output data
The sales and operations planningprocess in the pharmaceutical industry thus makes it possible to identify gaps between needs and resources in advance and to anticipate the resources 'adaptation in order to guarantee customer service. The resource adaptation scenarios are presented to the President at the validation meeting that ends the monthly process.
The most common scenarios are:
The evolution of manpower and schedules: Hiring of permanent, fixed-term, temporary peoples Interim and hiring people stops, Night, weekends shifts …
Training to adapt staff skills to changing needs,
Investments in production means,
New contractor's qualification,
Placing orders to supplies of strategic materials and components,
The creation of strategic stocks or anticipation stocks,
The modification of the sales plan,
The launching of commercial actions to boost sales
Input and output data in sales and operations planning