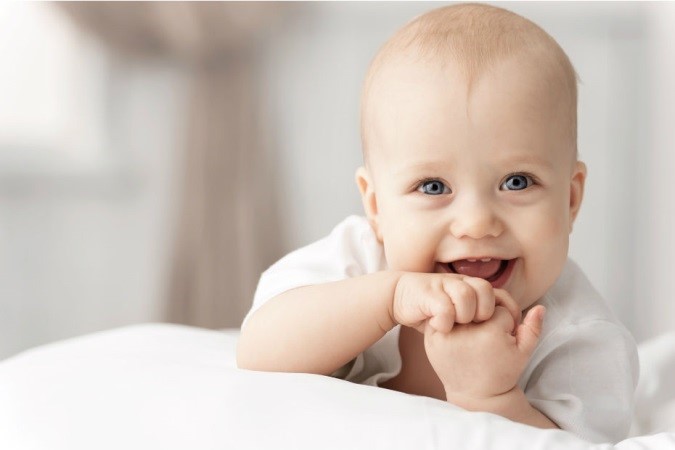 You have a range of creams intended for women prone to skin redness, having fragile skin, or with atopic tendency. But have you thought about babies? No, what a pity! The baby is one of the greatest consumers of cosmetics. If you've conquered the mom, you'll have a strong chance to get the last one in your consumer list.
Reason 1 – A healthy market
Despite the drop in birth rates, the baby care market is doing well, particularly for liniment, nappy creams, nasal sprays and physiological serums. Pharmacies and parapharmacies being associated with quality and safety images, show increasing volumes compared to large supermarkets.
Reason 2 – Doubt
The numerous controversies on baby products composition have played in favor of the pharmaceutical channel as well as in favor of the natural/organic cosmetics segment. According to one study*, 90% of baby products would include "high-risk" chemicals. Parents now want products that are cleaner and free of certain controversial substances (parabens, phenoxyethanol, BHT, BHA, etc.). The liniment is strongly coming back and the products with "NO" alcohol, sulfate, soap, perfume… are wining market share.
Reason 3 – Meeting a Need
From red buttocks to ear infections and teething, the baby experiences many pain as he grows. Do you have a nasal spray to treat the runny nose? Why not consider developing an ultra-moisturizing cream to fight atopic dermatitis? Couldn't you propose a gel to reduce dental pain? Every time you need it, there is a solution!
Reason 4 – Diversity
Proposer une gamme de produits permet de toucher plusieurs marchés. Par exemple, si la maman a apprécié le liniment, elle va certainement tester la crème de cette même marque. C'est l'effet boule de neige. Et en plus, si vous proposez différents formats, tel que un flacon nomade de 30 mL pour le transporter dans un sac et le flacon de 500 mL pour le conserver chez soi, vous déploierez votre visibilité dans les rayons.
Reason 5 – Profit
For their dear baby, parents are ready to try all the products on the market even if they let a great amount of money. So if you offer a high tolerance dermatological product natural or even better organic, then it's the guaranteed jackpot.
Parents are increasingly vigilant about the composition of cosmetics on the market and no longer have blind confidence in the products of major brands. Conventional products still contain questionable ingredients, grow your branding by proposing simple efficient and 100% safel products
In this way, you should be able to enter a market in full conversion.
*study from NGO Women in Europe for a Common Future (WECF)
Why develop a baby care range?