If there is a place where it is difficult to be visible it is inevitably the pharmacy. Thousands of products, aligned next to each other, according to a well-studied configuration and where merchandising reveals all its power. How to stand out among all this competition? You will see that, while respecting some fundamentals, small tips and tricks can make the difference to make your product more visible on the pharmaceutical shelves.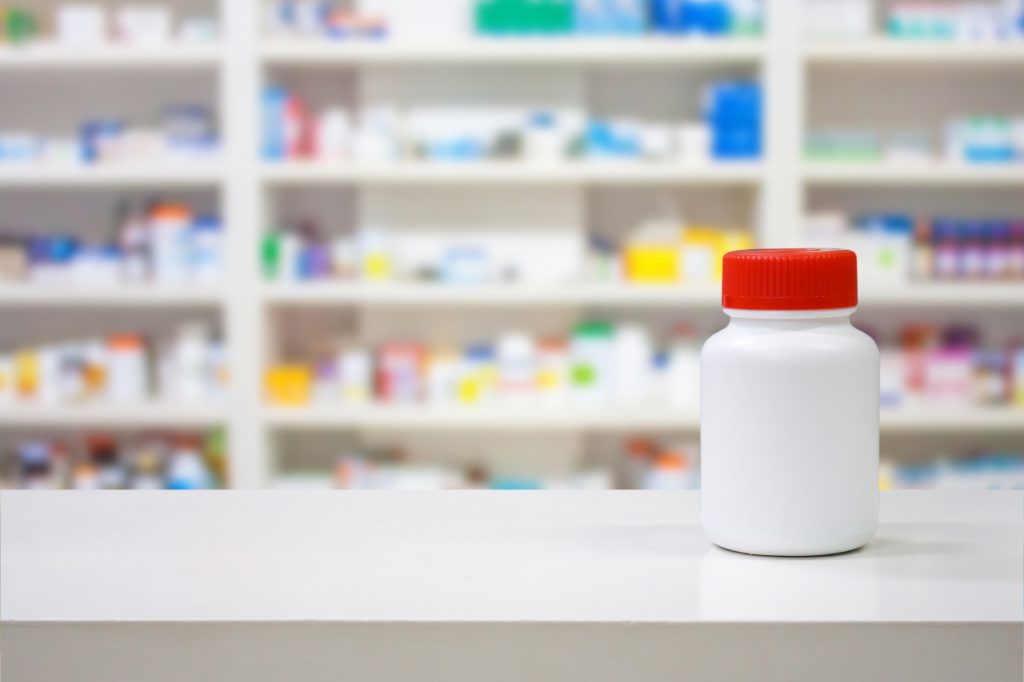 What kind of packagings to prefer to be visible?
Tube or bottle?
For a pasty product, two possible options: the tube or the bottle. The tube is widely used especially for antifungal creams, eczema treatments or anti-inflammatory gels. On the opposite, bottles are more used for skin care, cleaning gel … even if some products like toothpastes remains obviously in tube.
To become visible, you have to stand out from the competition. For example, diaper rash creams only exist in tubes, so choose a pump bottle to take with you anywhere. A mouthwash in a powder form to be diluted in a glass of water is original, isn't it?
White or coloured?
White yes but not only. Be aware that black is also very popular and that the colors are eye catching. Even if some codes persist, pink stands for women, blue for men, it is time to change the rules. These days, trend is natural, organic, green, and vegetal. Choose a green, add a bright color and you're done.
Secondary box or not?
A secondary box yes, especially if it contains a tube. Indeed, tubes are easily deformed so it needs an optimal protection. Another good reason for that, it is impossible (or while arming itself with a lot of courage) to stack tubes on a pharmaceutical shelf. For a bottle, you can do without it especially if it catches the eye thanks to its original form or content and if it wears a label containing all the needed information (eg mouthwash, cleaning gel …).
The larger the outer box, the more space it takes on the shelves and therefore, the more it catches the eye. If your product has a capacity of 15 ml, why not choosing a 150 ml secondary box. The competition outer boxes are all white, prefer a dark-colored one, even if it obliges you to reduce the presentation of the bottle or the tube it contains.
In conclusion
Becoming visible on the shelves of pharmacies is a real challenge and can quickly become expensive. A white packaging will be less expensive than a 4 colors one, a labelled bottle cheaper than a silkscreened bottle … If you choose a designed bottle shape then there, the price increases. Nevertheless, by making some compromises and selecting the right criteria, your innovative packaging will rise consumers' interest and could become one of the bestseller of its category.
Becoming visible in pharmacy, a real challenge